For our capsules we use the same compositions as our blends of beans/ground coffee but we modify the degree of roasting in order to further enhance the aromatic profile given that the capsule machines work at different temperatures and pressures compared to professional espresso machines.
Relive the origin

Coffee was introduced to India in the late 17th century. The story goes that an Indian pilgrim to Mecca, known as Baba Budan, smuggled seven beans to India from Yemen in 1670 (it was illegal at the time to take coffee seeds out of the Arabian Peninsula) and planted them in the Chandragiri Hills of Karnataka . The Dutch (who occupied much of India throughout the 17th century) helped spread coffee cultivation across the country, but it was with the arrival of British colonialism in the mid-19th century that commercial coffee cultivation reached its peak. development. Arabica plants were initially widespread, but rust infestations of coffee leaves led many farms to replace them with Robusta plants or Arabica / Liberica hybrids.
Region: Karnataka
Altitude: 800/1200 m
Farmer: many small farmers
Variety: Robusta
Process: washed
Taste: spices and cocoa
The territory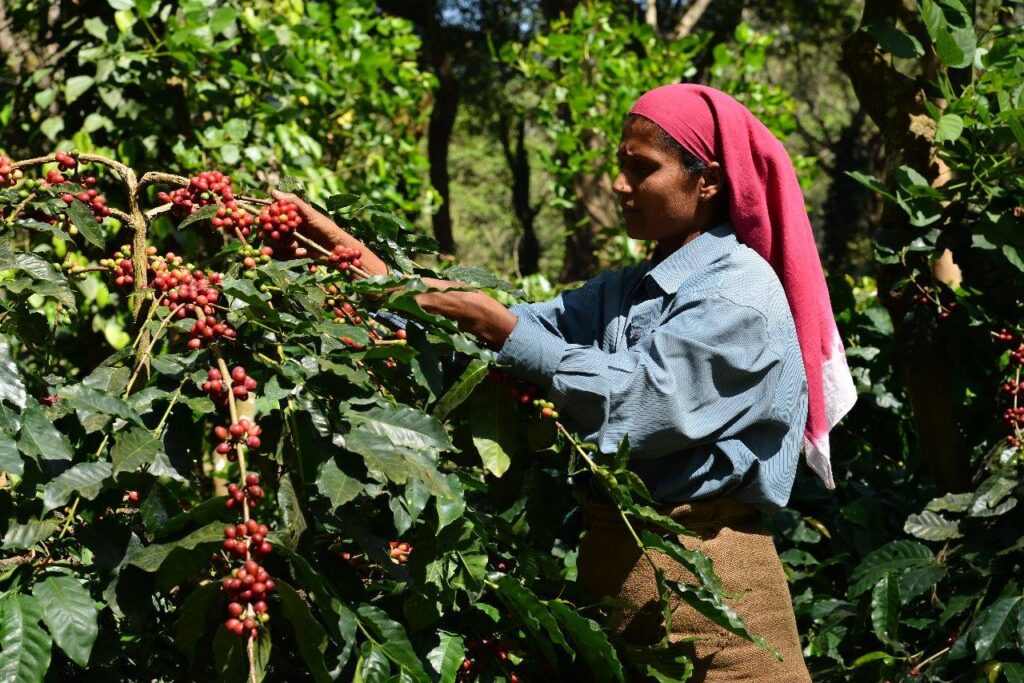 Coffee in India is mainly grown in three regions: Karnataka, Kerala and Tamil Nadu, our SINGLE ORIGIN INDIA KAAPI ROYALE comes from different farms in the Karnataka region. Each farm is managed by small farmers and the plants are grown at an altitude of about 800/1000 m.
The processing
Once harvested by hand between the months of March and April, the drupes are processed with the washed method.
In the cup
In espresso our SINGLE ORIGIN INDIA KAAPI ROYALE has a thick and dark crema, to the taste this coffee has a strong body with notes of spices and cocoa with a slight hint of sandalwood.
DETAILS
Net weight capsule : 7 g
Capsule FAP
Capsule individually packed in a protective atmosphere
PACKAGING
Individually wrapped capsule – bag of 10 capsules
Carton of 100 capsules
DISPOSAL
capsule + coffee: undifferentiated
Carton: paper
Capsule bag: plastic