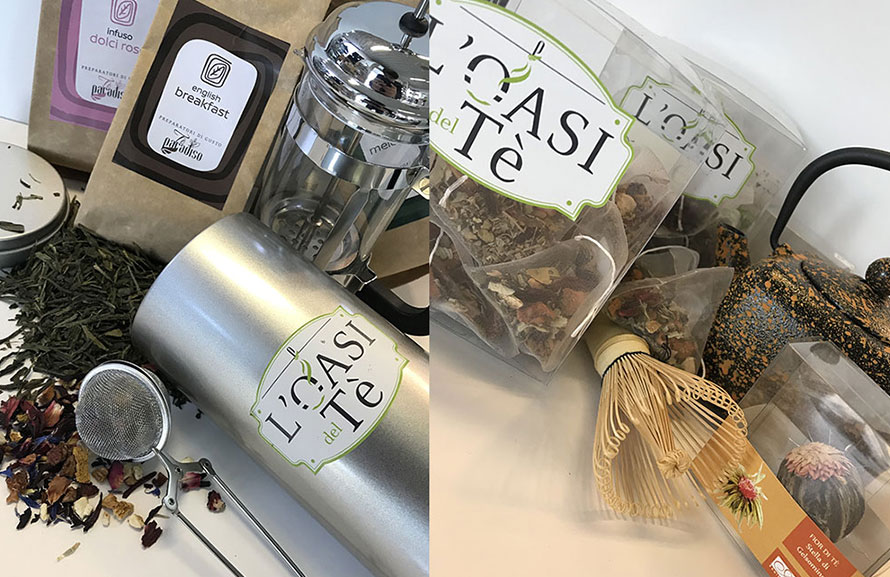 Our passion for the colonials has led us to study teas and infusions more and more, so after years of tasting we have decided to implement our range with a selection of teas from all over the world and some fruit and herb infusions.
As with our coffees, we also want to surprise and excite with our teas, which is why we have left nothing to chance.
Everything starts from the collection; we collaborate with numerous Italian companies that allow us to obtain raw materials from the best gardens of Camelia sinensis, where the climatic conditions allow us to obtain the best qualities of tea, where growers are not exploited but above all where those who manage the plantations use a method of sustainable work for the land.
All the production processes of our teas are meticulously controlled starting from the harvest up to the packaging; specifically, our teas are subjected to a production process consisting of 7 phases:
Harvesting: done by hand, leaf by leaf, in order to select suitable leaves without defects.
Drying: for about 10 hours the leaves are left to dry in raised beds indoors in order to lose about 30% of the liquids.
Drying or fermentation: depending on the type of tea to be obtained, the processes are different, for example the prolongation of drying is typical of green teas, whereas fermentation takes place for black teas.
Rolling: many teas such as gunpowder are rolled or wrinkled on plates usually made of metal to release the essential substances, while other teas are not rolled.
Final drying: the tea leaves are subjected to a further shorter drying
Selection: the leaves are passed through sieves to select the whole, broken, fan and powder.
Quality control and packaging: before proceeding with packaging, each batch is tasted to verify its actual quality.
All our products are packaged in convenient 80 gram bags or 1 kg bags, for those who want to better preserve our raw materials we have created an aluminum jar with double closure to avoid contact with light as much as possible. humidity and heat.
To discover all our infusions and teas visit our online shop > click here