Non vogliamo che il nostro sia un caffè bensì un'esperienza !
We do not tell you that our mission is to choose the best coffees and roast them at their best. We tell you much more!
We have always believed that we have never reached the top because we have always wanted more, we have always looked for coffees that offer stronger experiences with each tasting, but what is an experience for us?
Come scegliamo i nostri Specialty Coffees ?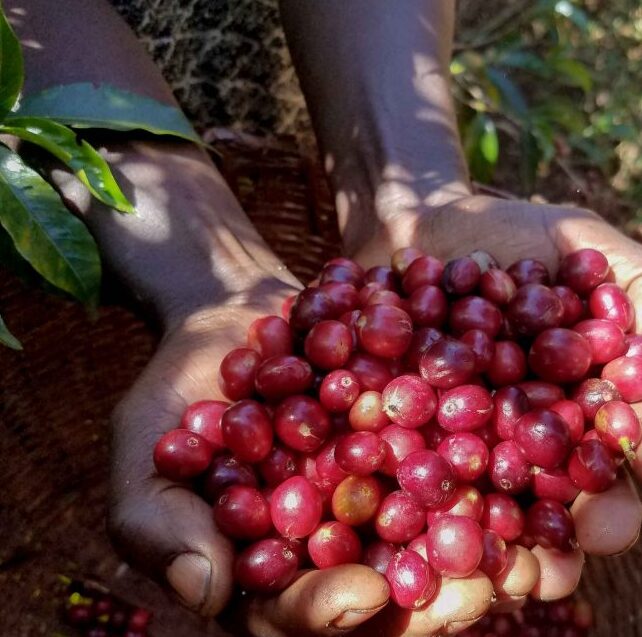 First we are looking for farmers with potential, but what does potential mean?
For us, a Farm has potential when it puts the very nature of the plants first, therefore it does not use chemicals, when the workers operate in a dignified way and are not exploited but above all we are interested in how the drupe is treated.

A drupe has a lot of potential and for this a farmer must be able to make the most of the Specialty soul that the berry possesses.
If we like the plantation, we expect the farmers to have finished the processing processes and once the coffee is bagged we ask for a test sample, we analyze it and test it, when a lot falls within our qualitative parameters and made us live an experience. during the tasting we want it!
Cosa cerchiamo da ogni lotto?
We are looking for that uniqueness that a coffee can make us experience, we are looking for complex but at the same time lovable flavors, for us the taste must be enveloping and refined.

Specialty for us is unparalleled and experience in the cup.
Qualità, esperienza, tradizione!
To ensure the highest quality of our coffees even during an important period of time, we pack our coffees with nitrogen.
For us, the specialty experience is made up of all the senses and for this reason we wanted to include the phrase OPEN SMELL. ENJOY on all bags. OPEN . SMELL . ENJOY
OPEN. SMELL: because as soon as you open the bag it is inevitable to smell the aroma given off by the beans and get a first idea of the coffee
ENJOY: because you have to enjoy every single part of coffee and you have to imagine yourself within the history and territory of the farm.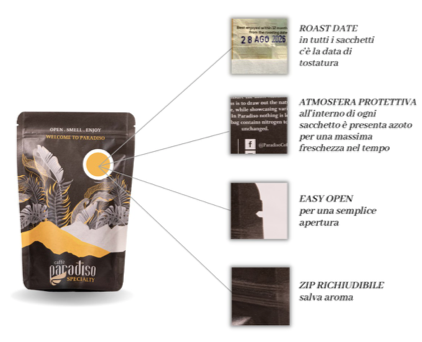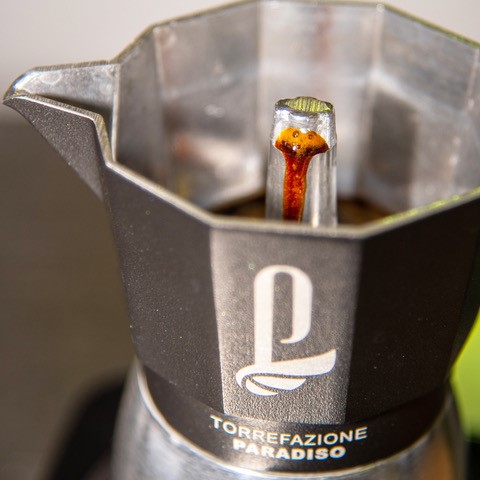 For all our Specialty coffees we study two different roasting profiles to arrive at two different roasts and developments, a lighter recommended for filter and a recommended medium for espresso.
What if you have Moka?
We recommend light roasting to make the most of the experience.
Tutti i nostri specialty coffees vengono imbustati in sacchetti da 250 grammi con azoto all'interno e oltre alla scelta della tostatura è possibile scegliere la macinatura desiderata:

Chicchi interi
Macinato Moka
Macinato Filtro
Macinato Napoletana
Macinato Turca