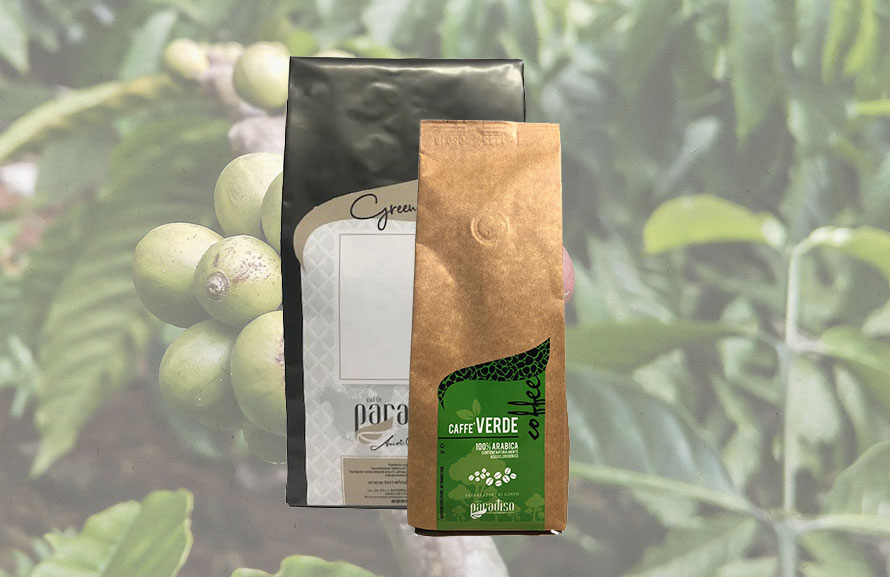 GREEN GROUND COFFEE
We wanted to create a blend of 100% Arabica green coffees and grind it to be able to offer it to those who want a vegetable-flavored drink with different beneficial properties and with very little caffeine.
There are 4 main benefits related to the consumption of green coffee:
Promotes fat metabolism, blood sugar control, antioxidant action, anti-inflammatory action.
The preference of the drink is placed in women thanks to the slimming effect.
The "fat burning" and lipid absorption decrease functions are an excellent adjuvant to lose weight and appreciate results in a not too long time.
Pack of 250 grams ground ideal for infusion.
GREEN COFFEE BEANS
We have decided, also due to the great demand from our customers, to offer all our single origins in green coffee version ready to be roasted.
Our line of green coffee beans is suitable for home roaster enthusiasts or for small businesses who want to become independent with the production of coffee with small roasters.
A wide choice of green coffees, perfect for true lovers who want to enter the world of roasting packaged in convenient 500-gram bags.