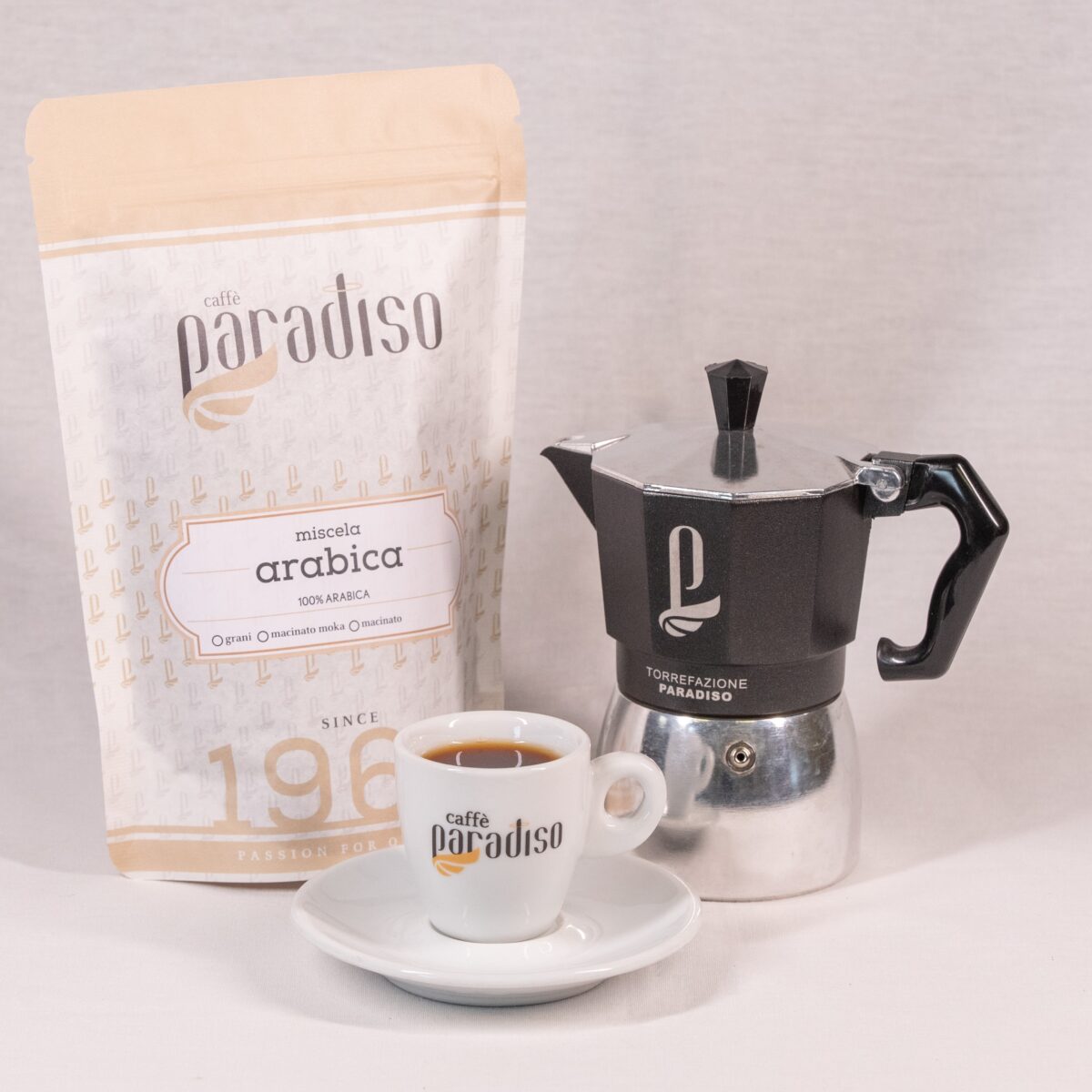 The Moka was invented by Alfonso Bialetti in 1933, the marketing began in 1950, the result of the Italian economic boom and its low cost, ease of use and very fast extraction times for the time, within a few years the Moka arrived in the kitchens from all over Italy taking the friendliest and simplest name of "Macchinetta".
The Moka thus becomes in a short time, also due to the increasingly massive emigration of Italians, the symbol of Italianity, even going so far as to be exhibited at the MoMA in New York.
We can therefore define that the Moka has an almost century-old history of passion and tradition that blends with innovation and the study of the raw material thanks to the #secondwave of the Moka that we are experiencing, thanks to the young Trained and passionate Baristas, who have placed under a new light our dear and beloved Moka.
For this extraction method we recommend our single-origin or specialty coffees, in case you do not have a grinder, all our coffees are also available ground for moka (you can make your choice at the time of purchase; if you want to get excited and try new scents buy our specialty coffees with filter roasting (clear).
Recommended recipe for 3 cups mocha
Brew Ratio (ratio between grams of water and coffee): 120 g / liter
Coffee dose: 18 g
Water dose: 150 g in the boiler
Grind: ~ 500 microns
Preheated water temperature in the boiler: ~ 85 ° c
Average extraction time: 3 minutes
First we heat the water and fill the boiler with 150 grams at approximately 85 ° C, we choose natural water with low mineral content with electroconductivity of less than 200 μS / cm and a fixed residue of less than 150 mg / l.
Then we grind the coffee with a grain size of around 500 microns, (using the Commander Grinder we position it on 22 clicks), or we help ourselves with Kruve sieves.
We fill the funnel filter with 18 grams of coffee, possibly Specialty!
We place the Moka on the stove with medium flame, with the lid open and at the first drops reduce the flame, once in the middle of the collector, remove the Moka from the heat so as to be able to let the final cream extract and not burn the coffee, thus avoiding the gurgling; we turn the coffee on the server with a teaspoon to mix the drink and have sweeter and more balanced cups.
Recipe recommended by Andrea Panizzardi aka "Il Panizza", 1st place Moka Challenge 2019 and 2nd place Super Moka Challenge 2020