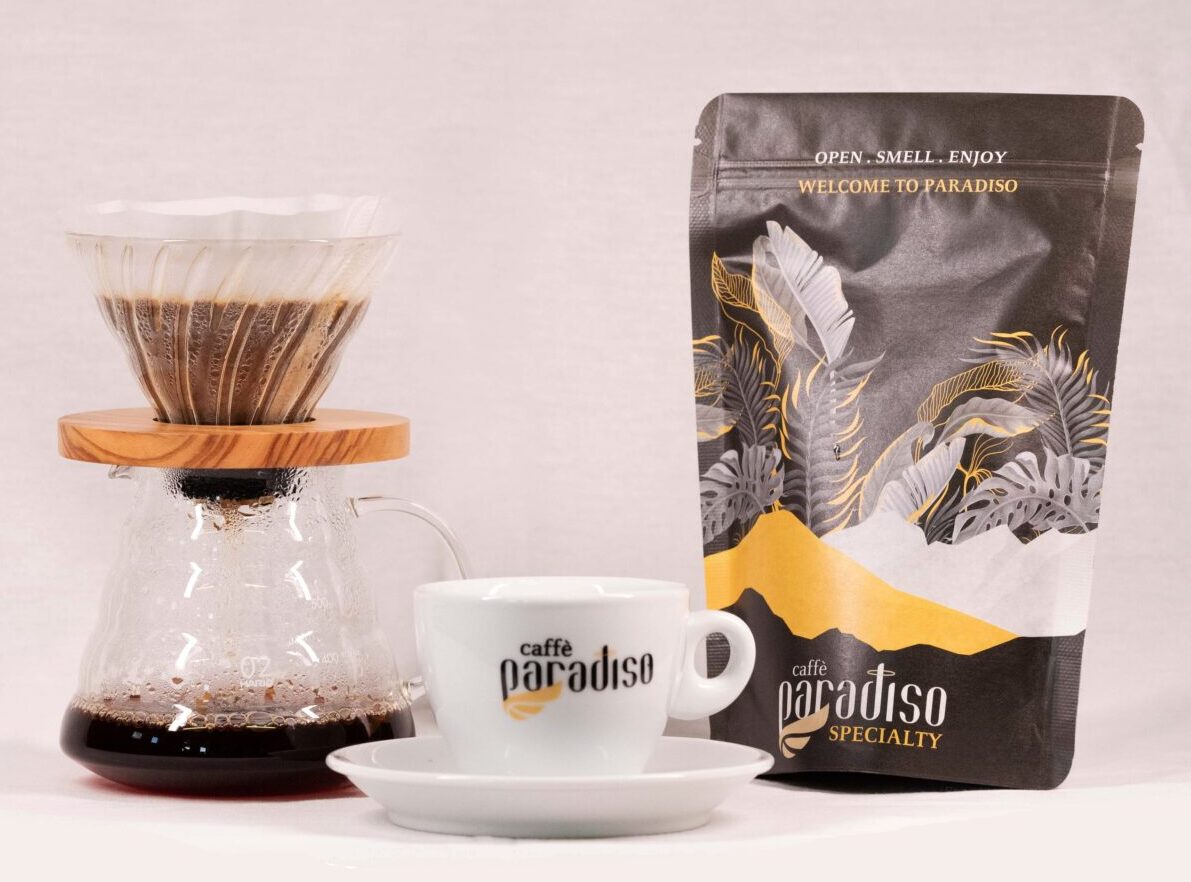 In the 1960s, Hario Glass of Tokyo, a company that produced glass for the chemical industry, opened a sector dedicated to household products, thus inventing the V60 (Vector 60) with the typical 60-degree angle of the dripper. In 1994 the spiral grooves were inserted inside the dripper and thus became the most loved tool by coffee lovers all over the world.
For this extraction method we recommend our specialty roasted filters, in case you do not have a grinder, all our coffees are available already ground for V60 (you can make your choice at the time of purchase).
On our online shop on every page of our specialty coffees you will find our recipe designed to give the best of each bean in the cup.
The recipes were developed by Gabriele Asioli and Paolo Rossi, head trainer Paradiso ACADEMY and Italian Espresso Champion 2019 at Host.