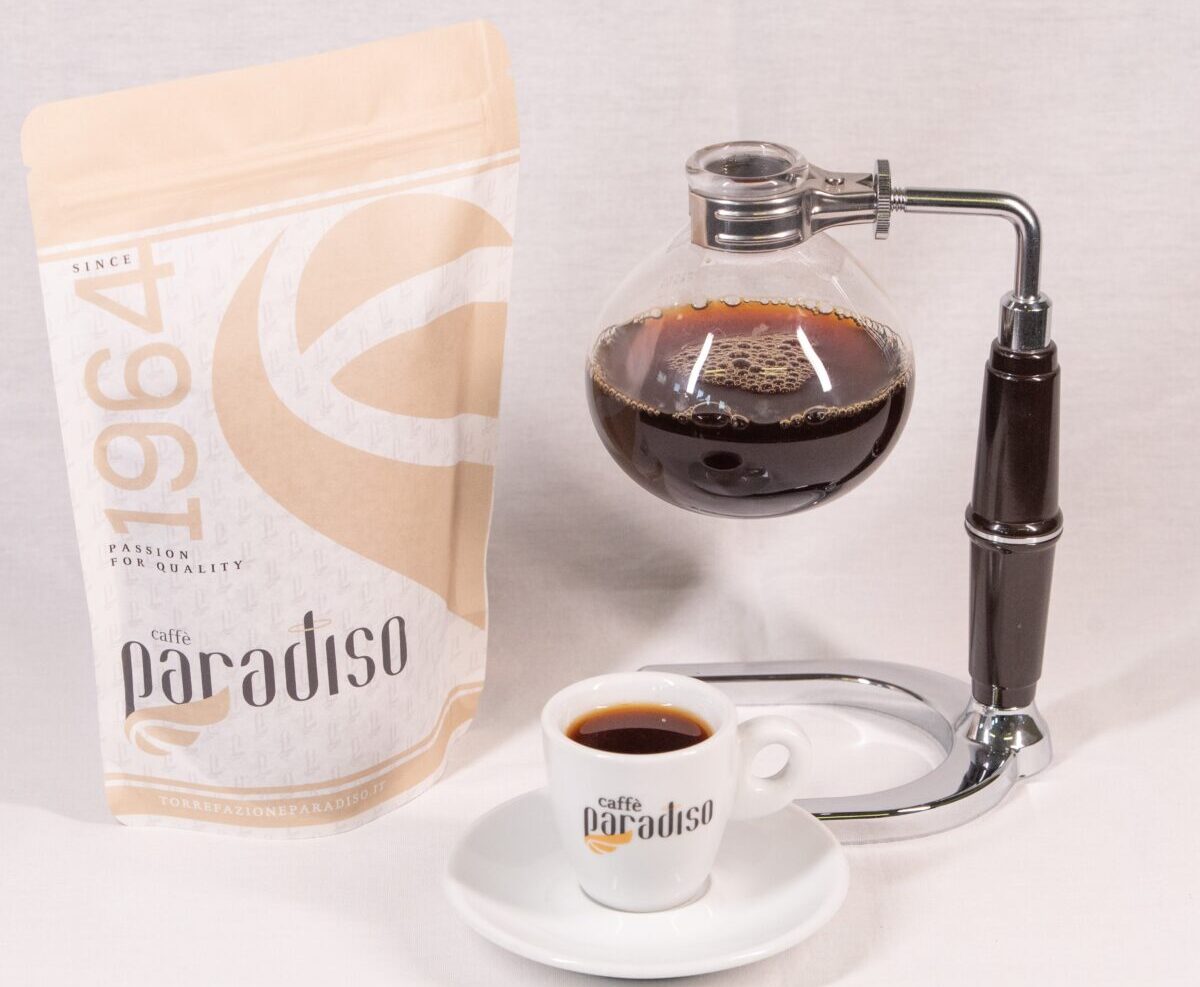 In 1840 James R. Napier, from news of the construction of the first example of Vacumm Coffee Pot but will never patent the prototype which remained at the mercy of others, the glass used did not however ensure resistance to heat and safety.
Arriving in the last century, in 1925 Borosilicate glass was invented and applied to the Coffee Siphon, since then Vacumm pots have also been placed on heat sources.
This extraction method consists of two glass parts. The lower chamber is filled with water which is then brought to a boil thanks to a heat source and the coffee is placed in the upper chamber connected to the lower one, the boiling of the water generates steam in the lower chamber, the steam pushes the water in the upper chamber, through a filter.
The water then mixes with the coffee and starts the infusion. Once the desired infusion time has elapsed, the heat source is turned off and the liquid re-descends into the lower chamber, passing through a metal filter covered with fabric or only in steel.
For this extraction method we recommend our specialty roasted filters, in case you do not have a grinder, all our coffees are available already ground by filter (you can make your choice at the time of purchase).
Recommended recipe
Brew Ratio (ratio between grams of water and coffee): 1 gram of coffee – 14 grams of water
Coffee dose: 25 grams
Water dose: 350 grams
Grind: coarse (800 – 1000 micron)
Average extraction time: 4 minutes
Recipe recommended by Gabriele Asioli, owner, roaster, 2nd generation of Torrefazione Paradiso and founder of Paradiso ACADEMY.