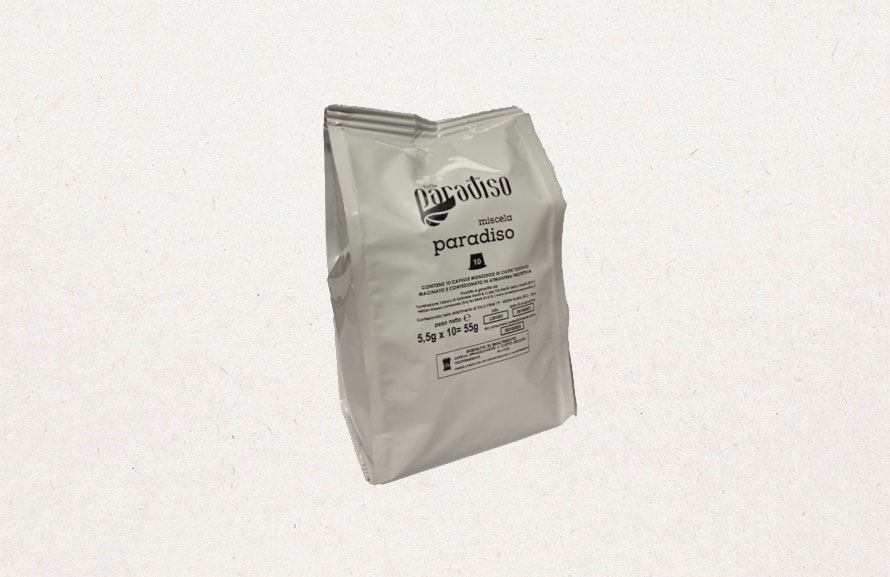 For our capsules we use the same compositions as our blends in beans / ground but we modify the degree of roasting in order to further enhance the aromatic profile since the capsule machines work at different temperatures and pressures compared to professional espresso machines.
THE COMPOSITION
Each coffee is roasted individually to enhance its taste and the beans are very homogeneous to the eye, the combination of washed Arabica coffees and a natural Brazil create a perfect combination with the Indian Parchment canephora species.
The following coffees are included in the blend: 70% Arabica (Ethiopia Sidamo, Colombia Huila, Guatemala Antigua, Brazil Cerro Alto, Uganda Bugisu) and 30% canephora (India Parchment)
IN THE CUP
In espresso it has a persistent hazelnut-colored cream with a fine texture, a good body and hints of orange peel, cocoa beans, walnut and licorice, it could be defined as a coffee that is both sweet and complex at the same time.
DETAILS
Net weight of coffee per capsule: 5.5 g
Capsule compatible with Nespresso system machines (not compatible with Nespresso Vertuo machines)
Capsules packed in a protective atmosphere
PACKAGING
DISPOSAL
Capsule + coffee: undifferentiated
Pod bag: undifferentiated