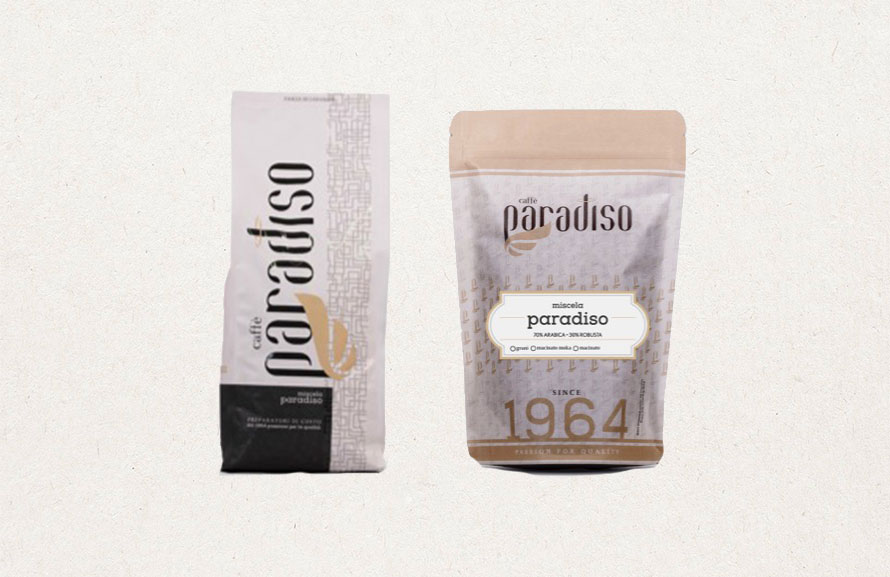 The flavor of our history contained in our blends, Paradiso blend was our first "top class" blend that over the decades made us distinguish and expand, over the years it has been modified based on the coffee crops available to achieve a unique result ; the 30% Robusta present in it gives Paradiso blend greater structure and greater body.
The composition
Each coffee is roasted individually to enhance its taste and the beans are very homogeneous to the eye, the combination of washed arabica coffees and a natural Brazil create a perfect combination with the Indian Parchment canephora specie.
The following coffees are included in the blend: 70% Arabica (Ethiopia Sidamo, Colombia Huila, Guatemala Antigua, Brazil Cerro Alto, Uganda Bugisu) and 30% canephora (India Parchment)
In the cup
In espresso it has a persistent hazelnut-colored cream with a fine texture, a good body and hints of orange peel, cocoa beans, walnut and licorice, it could be defined as a coffee that is both sweet and complex at the same time.
Recommended blend for espresso and moka.
For a better espresso experience, we recommend that you follow our recipe:
Water temperature: 94.5 ° C
Grams in: 16 g
Grams out: 32 g
Pre-infusion: 4 seconds
Total extraction: 25 seconds
PACKAGES
Available in grains, mocha ground, espresso ground
3000g bag
1000g bag
500g bag
250g bag