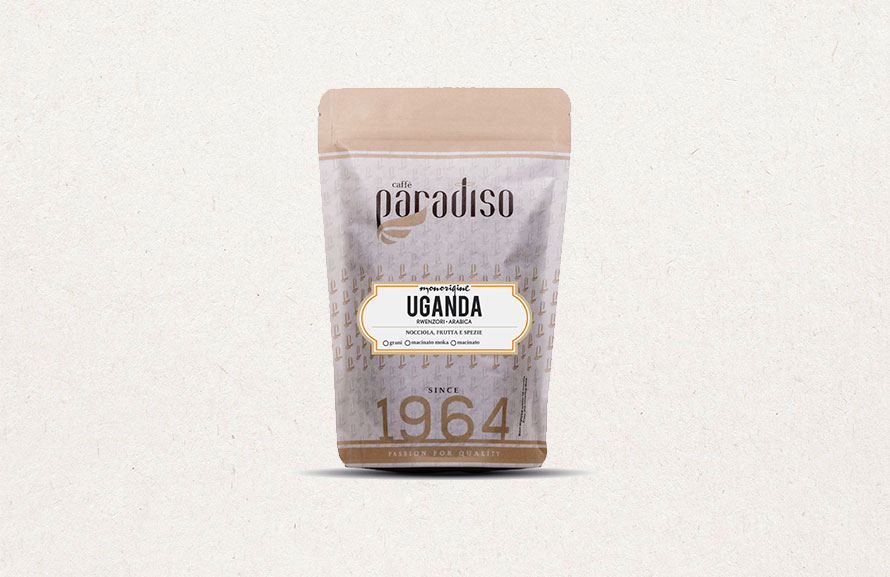 Relive the origin

Uganda is an ideal country for the cultivation of coffee, especially in the West Nile region, the plantations boast a rich and fertile volcanic soil with abundant rainfall. Uganda has always been known for an important production of Robusta coffee, although the best harvests concern the Arabica species.
Region: Rwenzori
Altitude: 1300/2600 m
Farmer: many small farmers
Variety: SL-28, Bourbon
Process: washed
Taste: hazelnut, fruit and spices
The territory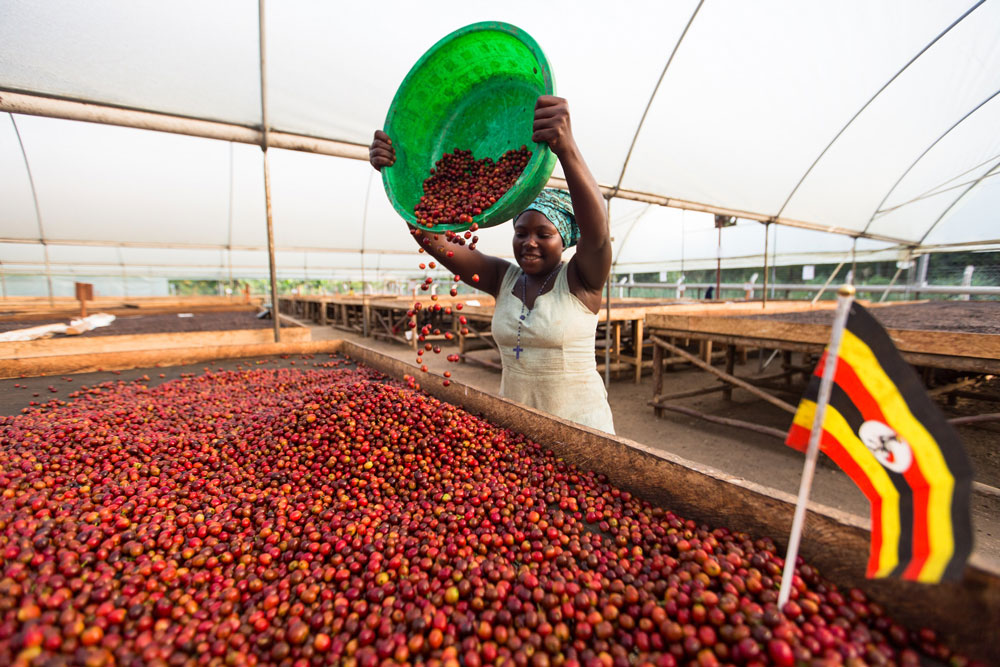 Coffee in Uganda is grown in three regions: Mount Elgon in the east, Rwenzori in the southwest and West Nile in the northwest. Our single origin comes from the Rwenzori mountains at an altitude between 1300 and 2600 m.
The processing
The cherries are harvested manually between the months of November and February, then the ripe and unripe cherries are selected and finally stripped, put in water for fermentation and dried, at the end the beans are packaged in 60 kg grainpro bags.
In the cup
SINGLE ORIGIN UGANDA RWENZORI has an excellent body, it could be defined as a sweet coffee, with hints of hazelnut, fruit and spices on the palate.
Single origin recommended for all extraction methods but especially for espresso.
For a better espresso experience, we recommend that you follow our recipe:
Water temperature: 94.5 ° C
Grams in: 18 g
Grams out: 30 g
Pre-infusion: 4 seconds
Total extraction: 30 seconds
PACKAGES
Available in beans, moka ground, espresso ground, filter ground
3000g bag
1000g bag
500g bag
250g bag