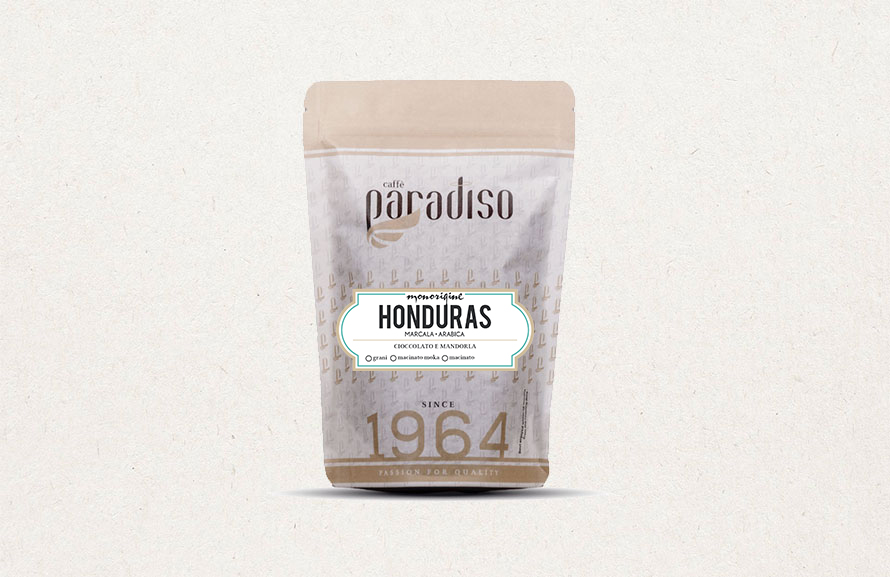 Relive the origin

Perhaps unsurprisingly, the history of coffee in Honduras is unclear: reports vary as to when and how coffee first arrived in the country, although coffee industry locals put the first harvest year as 1804, in the department of Comayagua. Regardless of when plants were first brought here, they have since played an increasingly significant role in the national economy, so much so that coffee is largely credited with keeping the national government from going bankrupt during the crisis. financial year 2009.
• Region: Marcala, La Paz
• Farmer: COMSA
• Process: washed
• Taste: chocolate and almond, creamy and full-bodied
The territory
The Marcala region is known for the excellent quality of its green coffee and its constant commitment to sustainable agriculture. Coffee has become part of the history, culture and basic income of Marcala farmers. They therefore put all their commitment and passion into all stages of production. The tropical climate offers perfect conditions for the production of high-end Arabica coffee, which is why the regions around Marcala have gained such a well-known and popular name in the international coffee market. Marcala coffees are harvested by hand, like all other Central American coffees. COMSA S.A. is a company that while marketing and managing high quality organic and conventional coffee, promotes, starting with the implementation of an innovative, reflective and analytical education, the full transformation of farmers and their families to change their way of life . Contribute, from the practice of organic agriculture to the formation of real human beings, by implementing an innovative educational methodology to ensure a bright future for generations to come and continue to position ourselves in the market as our best partner in Honduras.
In most of the Arabica producing countries, the coffees are processed with the washed method, as is the Honduras lot that we have chosen for you. After a careful harvest of the drupes at the right ripeness from October to March, the grains are selected, washed, processed, classified and packaged in 60 kg Grain Pro bags.
In the cup
In espresso this single origin has a cream with a fine texture, a soft body with a complex taste. Notes of chocolate and almond.
Monorigin recommended for all extraction methods but especially for espresso and moka.
For a better espresso experience, we recommend that you follow our recipe:
Water temperature: 94.5 ° C
Grams in: 18 g
Grams out: 30 g
Pre-infusion: 4 seconds
Total extraction: 30 seconds