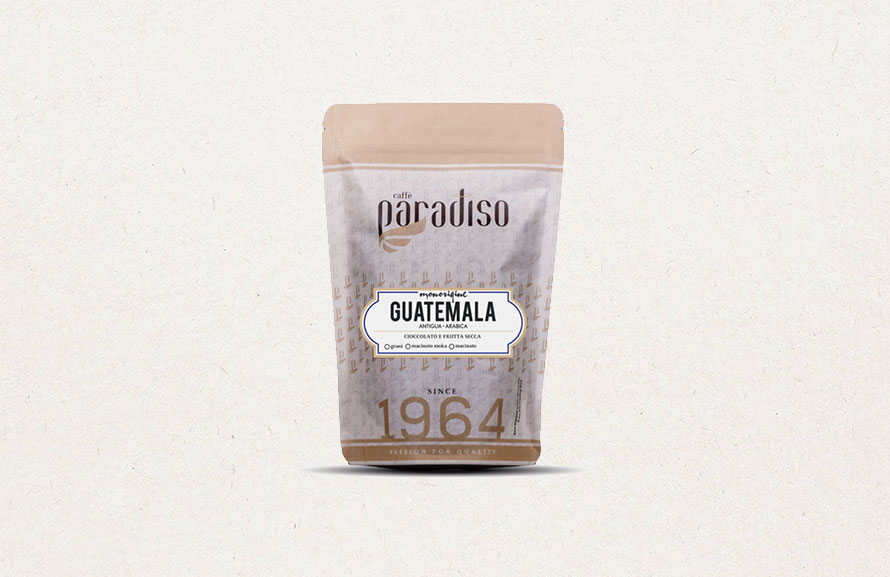 Relive the origin

Most of the farmers in Guatemala collaborate with Anacafé (Asociación Nacional del Café), a Guatemalan association founded in 1960 that helps farmers from an economic point of view but above all from an agricultural point of view.

Anacafé defined the eight producing regions (Acatenango, Antigua, Atitlán, Cobán, Fraijanes, Huehuetenango, Nuevo Oriente, San Marcos) with the slogan "A rainbow of choices", a phrase that binds us directly having common values such as respect for people and for nature.
Region: Antigua
Altitude: 1500 m
Farmer: Asociación Nacional del Café
Variety: Caturra, Bourbon, Catuai
Process: washed
Taste: chocolate and dried fruit
The territory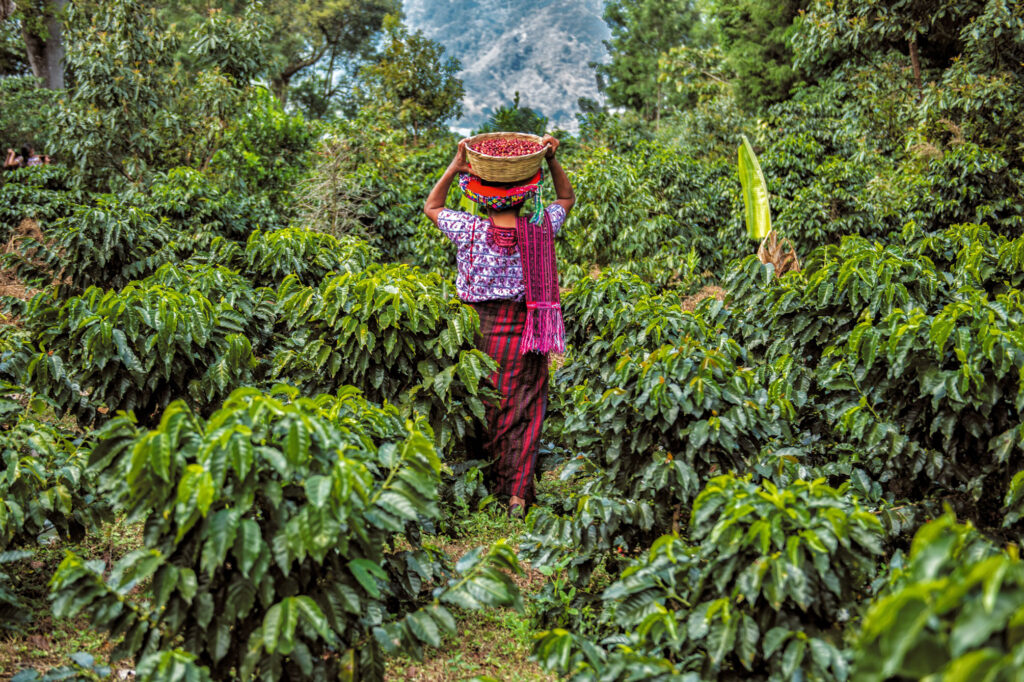 The high altitudes, constant rainfall and mineral-rich soils offer coffee plants excellent conditions to produce unique coffees.
The district of Antigua is surrounded by three volcanoes: Agua, Fuego and Acatenango, from time to time Fuego awakens by depositing a layer of ash rich in minerals and nutrients for the soil of the plantations.
The processing
The cherries are harvested manually between the months of April and August, then they are put in water to select the ripe and unripe ones, finally the cherries are stripped in water for washing and dried, at the end the beans are packaged in 69 grainpro bags kg.
In the cup
Our SINGLE ORIGIN GUATEMALA ANTIGUA has an excellent body, the hints of dried fruit and chocolate with floral notes create a very balanced combination of flavors.
Monorigin recommended for all extraction methods but especially for espresso and moka.
For a better espresso experience, we recommend that you follow our recipe:
Water temperature: 93 ° C
Grams in: 16.5 g
Grams out: 33 g
Pre-infusion: 0 seconds
Total extraction: 22 seconds
PACKAGES
Available in beans, moka ground, espresso ground, filter ground
3000g bag
1000g bag
500g bag
250g bag