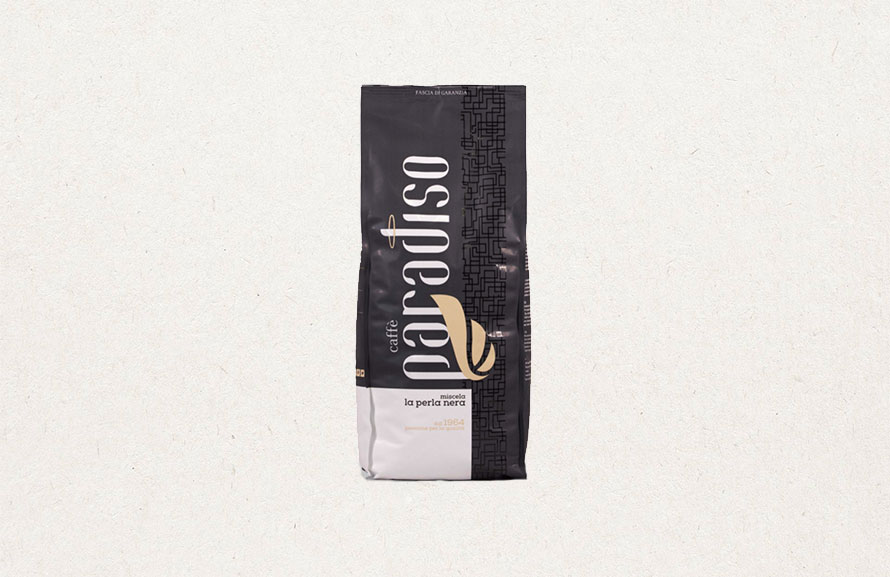 LA PERLA NERA BLEND La Perla Nera Blend was created to meet the needs of those who want an intense and creamy coffee, all starting from high quality coffee; ideal especially for the hotel and restaurant sector where due to the waiting times after the preparation of the espresso the crema could vanish, with La Perla Nera this problem does not exist because the combination of coffees inside it give a very compact cream in espresso and persistent.
The composition
The following coffees are included in the blend: 60% Arabica (Colombia Huila, Guatemala Antigua, Brazil Mogiana, Honduras) and 40% canephora (India Parchment and a fine African Robusta)
In the cup
In espresso it has an important dark cream with a fine texture, a good body and hints of bitter cocoa and spices. Recommended blend for espresso and moka. Recommended blend for espresso and moka.
For a better espresso experience, we recommend that you follow our recipe:
Water temperature: 93 ° C
Grams in: 16 g
Grams out: 30 g
Pre-infusion: 4 seconds
Total extraction: 25 seconds
PACKAGES
Available in beans, moka ground, espresso ground:
3000g bag
1000g bag
500g bag
250g bag