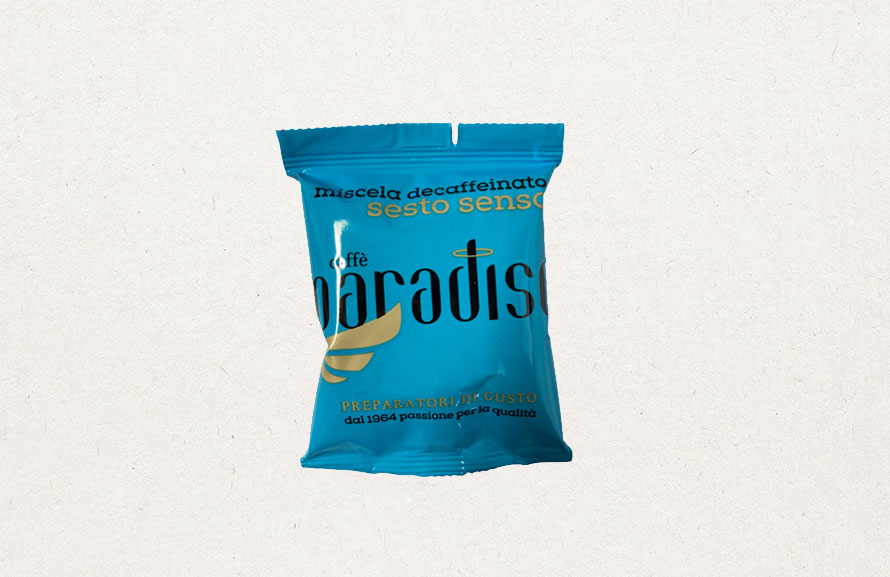 For our capsules we use the same compositions as our blends in beans / ground but we modify the degree of roasting in order to further enhance the aromatic profile since the capsule machines work at different temperatures and pressures compared to professional espresso machines.
THE COMPOSITION
A blend of 50% Arabica and 50% Robusta decaffinated coffee, the extraction of caffeine (less than 0.10%) takes place with a complex and natural process without the use of chemical agents such as dichloromethane.
IN THE CUP
In espresso it has an important cream. The taste of this coffee is velvety with notes of toasted bread and cocoa bean.
DETAILS
Net weight of coffee per capsule: 7.5 g
Capsule compatible with FAP / Lavazza Point machines
Capsule individually packed in a protective atmosphere
PACKAGING
Individually packaged capsule
Bag of 10 capsules
Box of 100 capsules
DISPOSAL
Capsule + coffee: undifferentiated
Carton: paper
Pod bag: undifferentiated