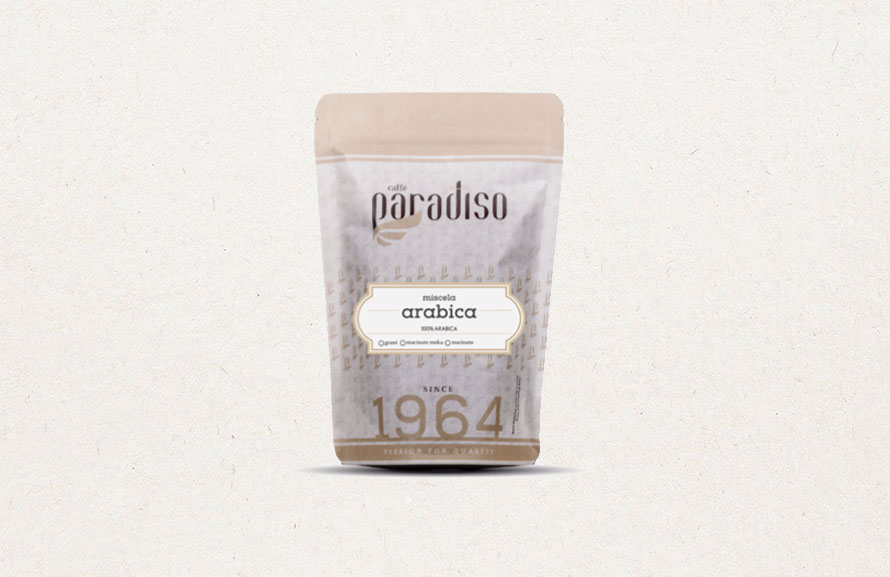 100% Arabica blend is the queen of our blends, the most complex, the richest from an aromatic point of view.
It is interesting to note that in espresso, despite being composed only of Arabica coffee species, it has a remarkable body and mellowness given by natural Brazilian coffee, but the aspect that makes it more unique as a blend is the very important aromatic complexity, given by the washed coffees that palate already after the first sip they evolve very quickly, thus giving those who have the privilege of tasting it a unique experience.
THE COMPOSITION
All coffees are roasted individually to enhance their taste to the maximum. The blend contains the following Arabica coffees only (Brazil Cerro Alto, Colombia Huila, Guatemala Antigua, Ethiopia Sidamo and Uganda Bugisu)
IN THE CUP
In espresso it has an elastic golden / brindle-colored cream. As already said initially, the body is remarkable, on the palate the hints of white-fleshed fruit, peanuts and dried fruit are clearly perceptible.
Mixture recommended for all extraction methods but especially for espresso and mocha.
For a better espresso experience, we recommend that you follow our recipe:
Water temperature: 93 ° C
Grams in: 16.5 g
Grams out: 33 g
Pre-infusion: 4 seconds
Total extraction: 22 seconds