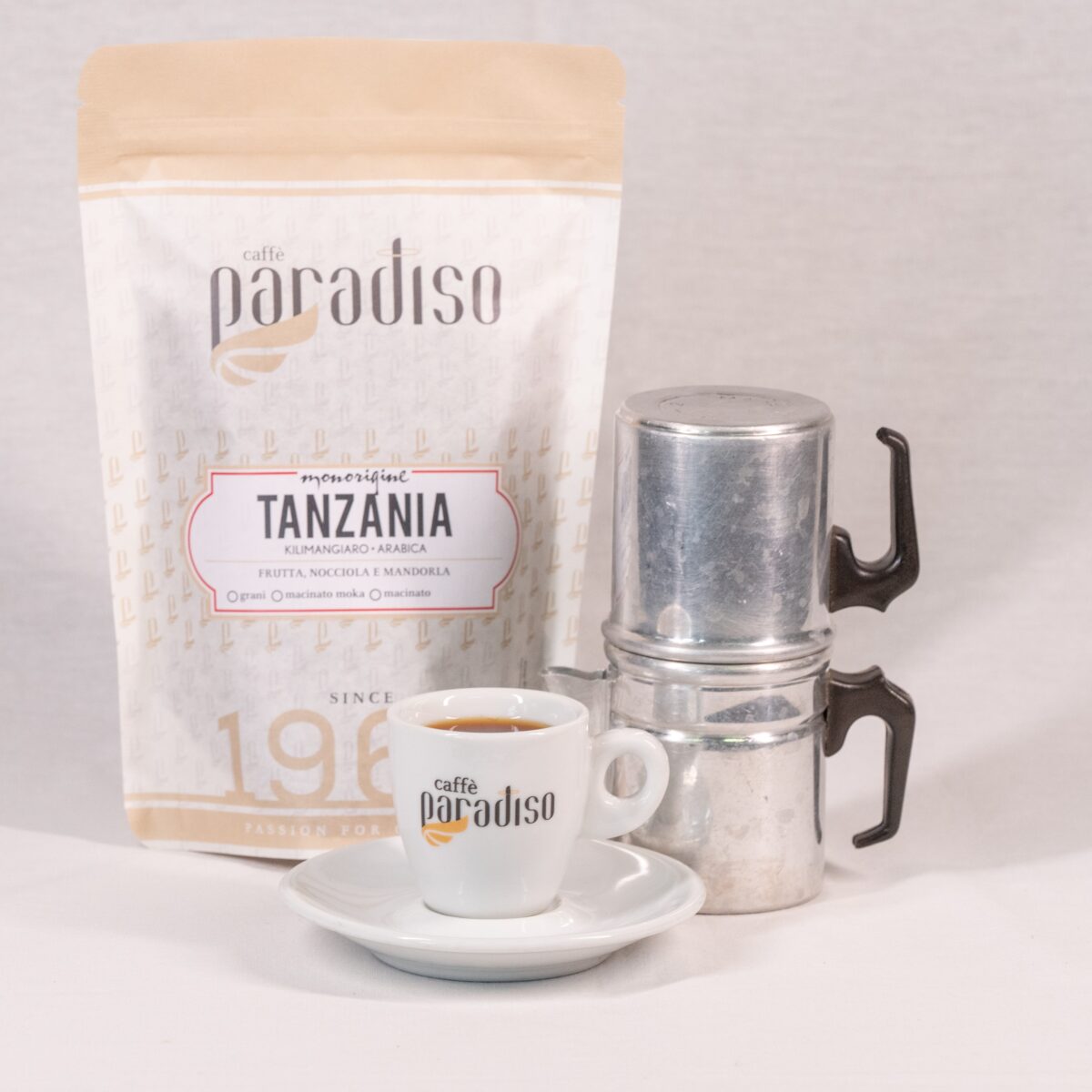 The Neapolitan cuccumella was actually invented around 1820 in France by Morize, but it was printed in tin and was closed with 2 clamps, complicated to use and made up of expensive materials, it is actually the Neapolitan artisans who remodeled the coffee pot a few years later. in its being; inserting a hole in the boiler as a method of controlling the water temperature, replacing the tin with other metal and eliminating the clamps in favor of the interlocking closure. In doing so, the "Cuccumella" became part of the Italian collective imagination as the coffee maker par excellence for at least a century. It consists of a collector, a boiler and a filter made up of 2 pieces.
For this extraction method we recommend all our coffees, in case you do not have a grinder, all our coffees are available already ground for the Neapolitan (you can make your choice at the time of purchase).
Recommended recipe for 6/8 cups Neapolitan
Brew Ratio (ratio between grams of water and coffee): 95.7 g / liter
Coffee dose: 45 grams
Water dose: 470 grams
Grind: coarse ~ 650 microns
Water temperature: 98 ° c
Extraction time: about 10 minutes
We do not put the cuccumella on the fire, but instead insert the hot water into the boiler up to the aforementioned hole, mount the filter and insert it into the boiler, matching the hole with the vent channel in the filter itself.
We fill the filter with our coffee, for this recipe we recommend a good sweet and full-bodied coffee, perhaps a specialty Panama, without making mounds, or pressures, or holes, this extraction method provides time and relaxation, so the coffee must not be stressed. and you shouldn't be in a hurry to drink it.
Once our cuccumella is composed, we begin to compose a paper "cuppitiello" as per tradition, turn our cuccumella and insert the cuppitiello in the spout to retain aromas and perfumes being extracted.
Extraction that will take place within 10/12 minutes, it all depends not only on the temperature of the water or the grain size, but also on the surrounding humidity and the temperature of the room, in short, the cuccumella has its own character and way of working that we must respect and that reconnects us to the most ancient coffee extraction rituals, a ritual that provides for sociability, conviviality, slow rhythms and full of aromas and flavors.
By approaching the ear to the cuccumella if we do not hear our coffee filter dripping / percolating then it means that it has finished, so we can pour our coffee into a glass server making it oxygenate from above to obtain a drink with a more floral flavorus than to toasted.
Recipe recommended by Andrea Panizzardi aka "Il Panizza", 1st place Moka Challenge 2019 and 2nd place Super Moka Challenge 2020